water for your gut
wanu water is the perfect solution for improving your gut health. it's full of plant-based prebiotic fiber to support your digestive health and immune system.
wanu flavors

peach passion
Like sunshine and a cool breeze in a bottle, peach passion embodies the distinctive playful flavors of peach oolong tea + succulent peach slices.

kiwi cucumber
We've combined the refreshing touch of cool cucumber with the unique sweet flavor of kiwi, creating a truly tranquil taste you'll love.

blueberry lemonade
When life gave us lemons, we paired them with sweet blueberries to create this ultimate dynamic duo. With the right balance of sweet + tangy, you can now enjoy a deliciously fresh tasting experience.

watermelon raspberry
Spark your senses with the mouthwatering combination of raspberry crimson flavor + the refreshing taste of juicy, crisp watermelon.
us vs. them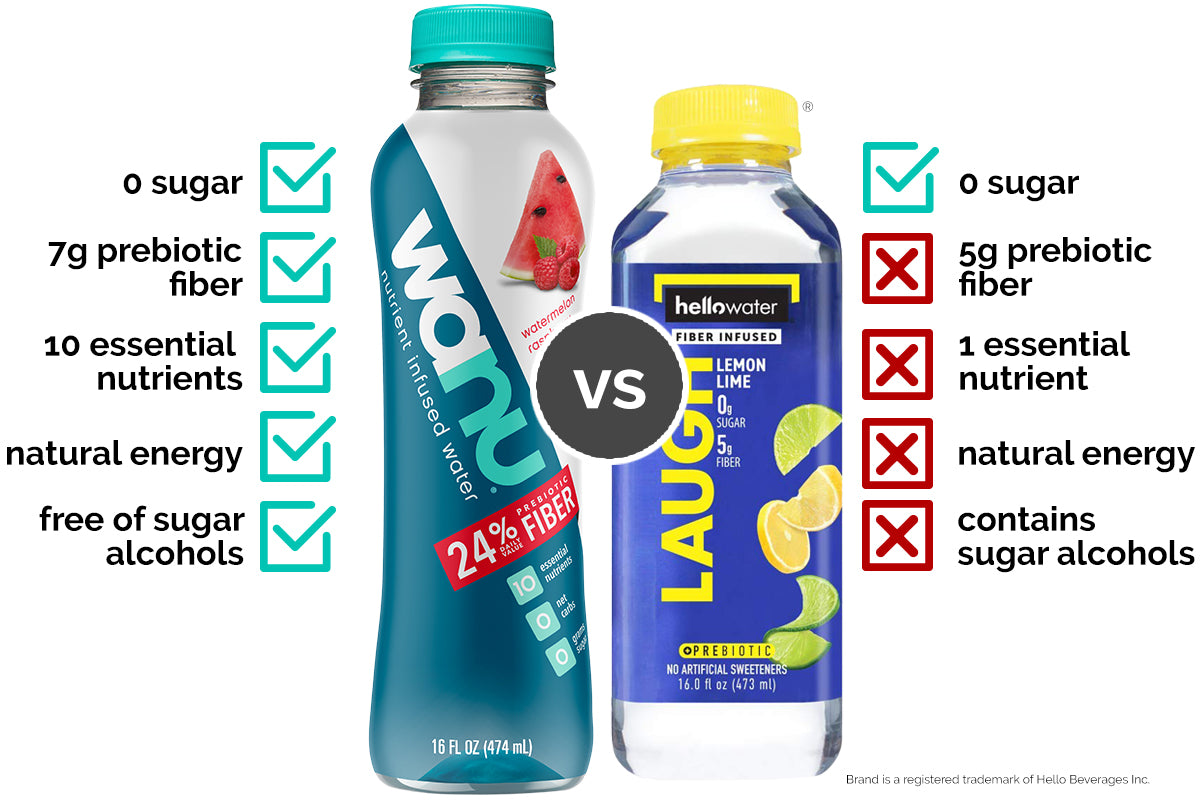 ★★★★★
"Fantastic taste combined with the best nutrition in a beverage!"
Allison B
verified buyer
★★★★★
"I love how one bottle is 24% of my daily fiber. It's now easier than ever for me to drink wanu and reach my fiber intake goals."
Kelly M
verified buyer
★★★★★
"I love how this water is lightly flavored but still very refreshing. It's crisp and not too sweet! Zero sugar and only 2 net carbs, it doesn't get better than that!"
Jessica C
verified buyer
★★★★★
"Thank you wanu! It's so easy for me to drink water now!"
Maria L
verified buyer