digestive health + immune support
Good gut health starts with prebiotics. Prebiotics are life lines for probiotics, the peanut butter to their jelly, the gas to their tank. wanu is full of plant-based prebiotics to give probiotics the energy they need to keep our guts balanced + healthy.
70% of the cells that make up our immune system are found in our gut and prebiotic fiber specifically feeds billions of bacteria supporting a healthy immune system. Ensuring an increase of daily fiber + nutrients like vitamin E, K and B with wanu, has a direct correlation in supporting digestive health and one's immunity.


CLEAN HYDRATION
wanu makes drinking your daily dose of nutrients easy- with refreshing, natural flavors + zero artificial sweeteners, for clean hydration when you want more than a hint of flavor.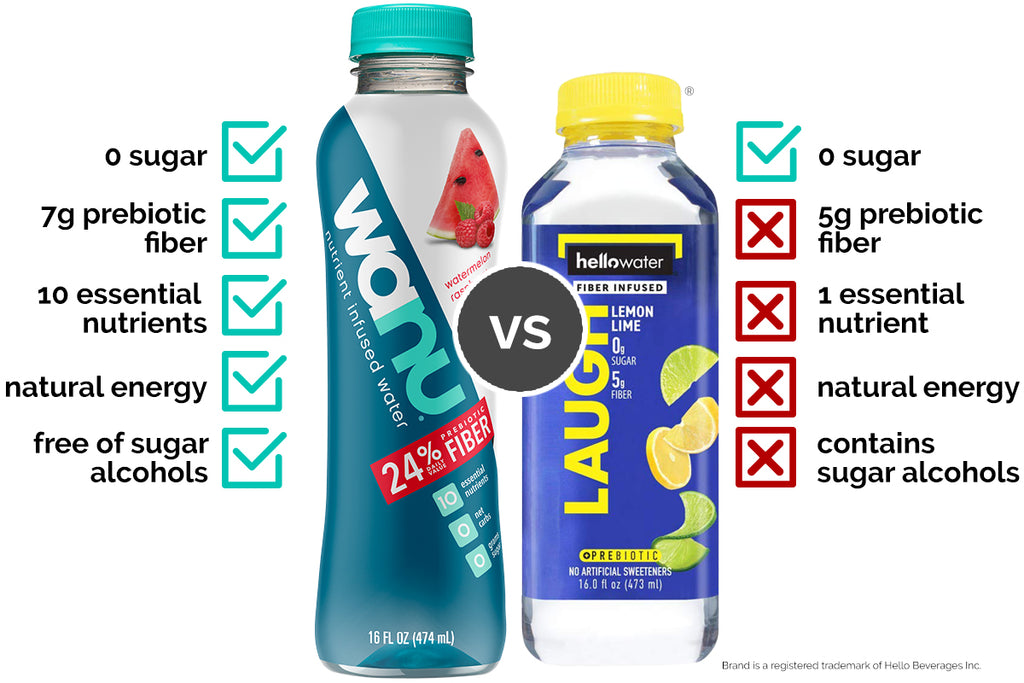 ENERGY + METABOLISM
wanu naturally boosts your energy + metabolism to fuel your day with 10 essential nutrients including 100% Vitamin B12 and 7 grams of plant based prebiotic dietary fiber.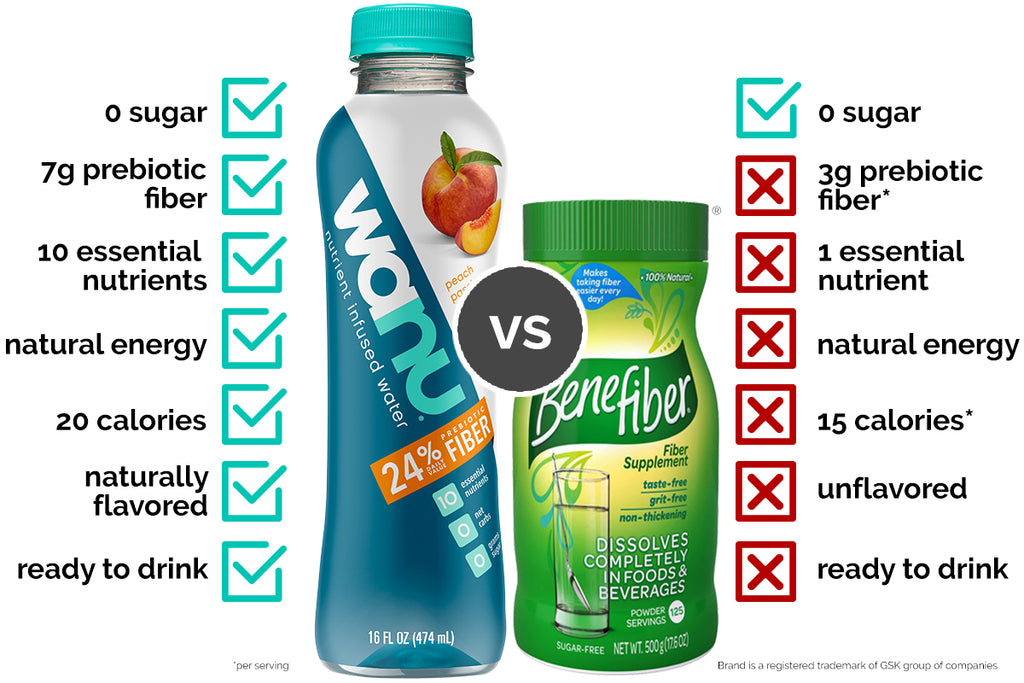 QUENCH YOUR APPETITE
Infused with 7 grams of prebiotic fiber, each bottle of wanu delivers 24% of your daily fiber, to quench your appetite while you hydrate. Life's too short to waste time mixing fiber supplements, we've done the work for you- simply hydrate on the go and sip, smile + repeat.